Artist Endorsement and Sponsorships Invited!
If you are an artist that would like to endorse and promote our non profit music program for deserving kids, please contact us. In exchange for your promotion of Guitars Not Guns, your endorsement will be listed here with links to your sites. Your endorsement will be used in our off line promotions as well.
We also welcome autographed guitars and other memorabilia for our fund raising efforts!
Thank You to these
Artists that have donated Autographs and Memorabilia in the past:
COLLECTIVE SOUL
AUTOGRAPHS GUITAR 11-12-16 STAY TUNED FOR AUCTION
Donated Fender Signature Precision Bass Guitar!
Autographed by composer, singer, author, actor and activist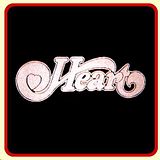 Geoff Tate of Queensrÿche and Band Autograph Guitar for Auction
Ed Roland of Collective Soul and
Kevin Griffin of Better then Ezra
Tour as Southern Gentlemen
2012 Autographed Guitar
BLONDIE's GUITAR PLAYER PAUL CARBONARA AND THE BAND SIGN AND DOATION A GUITAR TO GUITARS NOT GUNS
March 4, 2010 all proceeds went to benefit the Contra Costa chapter of this great charity.A GIBSON LES PAUL STUDIO LITE owned, played, toured, and donated by Blondie Guitarist Paul Carbonara AUTOGRAPHED BY DEBORAH HARRY AND the band BLONDIE