Gibson Epiphone Les Paul
autographed by Rock & Roll Guitar Hero:
SLASH
signed back stage at HP Pavilion, San Jose, California - February 2011
100% of the proceeds will benefit Guitars not Guns non-profit music program!
Ebay Auction Ends: May 1, 2011
Click Here for Link to Auction
Slash
(Saul Hudson, born July 23, 1965) is a British American musician and songwriter. He is the former lead guitarist of the American hard rock band Guns N' Roses, with whom he performed and recorded from 1985 to 1996. He later formed Slash's Snakepit and co-founded Velvet Revolver with his former bandmates Duff McKagan and Matt Sorum, and his debut solo album, Slash, was released in April 2010. He has been on tour with touring vocalist Myles Kennedy to promote the album since its release. A second solo album is due in 2012. Slash has received critical recognition as a guitarist. In August 2009, Time Magazine ranked him #2 on its list of the "10 Best Electric Guitar Players of All-Time". He was also ranked #21 on Gigwise's list of the "50 Greatest Guitarists Ever". Slash is a playable character in the video game Guitar Hero III: Legends of Rock. Beating Slash in a one-on-one competition, unlocks him as a playable character. Beating him in this challenge leads to the player and Slash playing the master track of "Welcome to the Jungle" as an encore song. Source: http://en.wikipedia.org
Slash Fans and Rock Memorabilia Collectors -
Don't miss out on this piece of Rock and Roll History!
$99 Opening Bid and No Reserve!
Click Here for Link to Auction
AUTOGRAPH AUTHENTICATION:
"COA" Certificate of Authenticity issued by Guitars Not Guns.org Vice President of Public Relations.
Photos of Slash signing the guitar.

BONUSES:
"COA" also signed by Slash!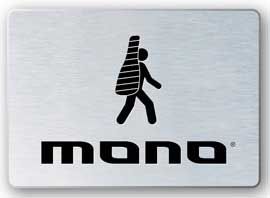 Plus a
MONO M80
hybrid case featuring the patented Headlock™ inside. Perfect for protecting the angled headstock of the Les Paul during backwards falls.
The world needs music. Go Play.™.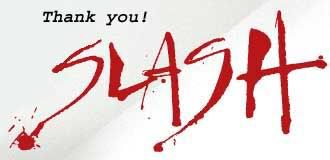 Click Here
for these Guitars Not Guns Ebay Auctions starting April 21, 2011:

Autographed pick guard & Strat style guitar
by Neo-Classical Metal Extraordinaire:
Yngwie Malmsteen
Yngwie Malmsteen, Alkatrazz, Steeler
Autographed pick guards and memorabilia by:
George Benson
George Benson, and numerous music stars projects!
Johnny Lang
Johnny Lang Band
Steve Vai
Frank Zappa, Public Image Ltd., Alcatrazz, David Lee Roth, Whitesnake
Ed Robertson & Kevin Hearn
Bare Naked Ladies
Ronnie Montrose
Montrose, Gamma, Edgar Winter, Van Morrison
Nuno Bettencourt
Extreme , and numerous music stars projects!
Brad Gillis and Joel Hoekstra
Night Ranger, Trans-Siberian Orchestra
Remember - Your winning bid will support GNG's non-profit Music Program for Deserving Kids!